Practice
From his offices in Scottdale, Pennsylvania, James Lederach's general legal practice extends throughout Southwestern Pennsylvania. Mr. Lederach's civil practice has comprised those areas which are the hallmark of the small town lawyer: property, wills and estates, and small business matters.
Mr. Lederach's knowledge of real estate and contract law together with his experience in civil litigation has allowed him to adapt to meet the needs of landowners faced with Marcellus shale gas leasing and production problems. Beginning with the representation of clients to negotiate oil and gas lease terms, Mr. Lederach's practice has kept pace with the variety of issues landowners will encounter with the developing shale gas play including pooling and unitization, drill site construction, objections to well permit applications under the 2012 Oil and Gas Act, erosion and sedimentation control problems, well site impoundments, and well water and other environmental contamination issues. Accordingly, Mr. Lederach provides advice and representation to landowners in connection with the gamut of issues they face as natural gas leasing, drilling and production activities evolve.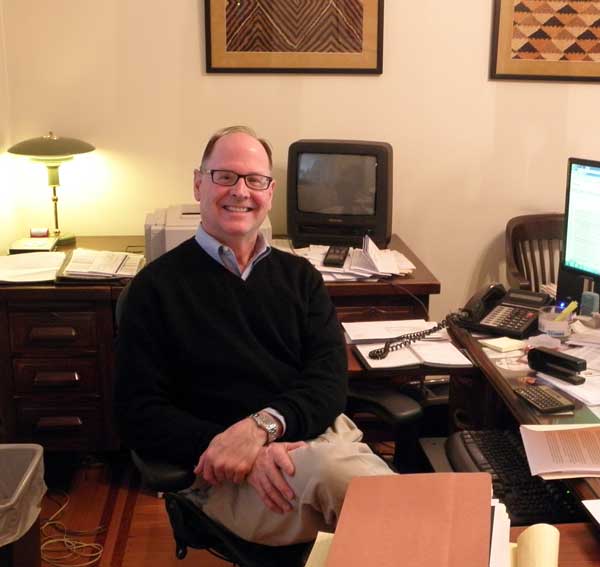 Experience
Mr. Lederach has practiced law for 30 years. He was born and raised in East Huntingdon Township in Westmoreland County and graduated from Southmoreland High School. After earning a Bachelor of Arts degree in English literature from Goshen College in Goshen, Indiana, Mr. Lederach obtained his Doctor of Law degree from the College of William and Mary in Williamsburg, Virginia. Mr. Lederach is admitted to the bars of the Supreme Court of Pennsylvania, the United States District Court for the Western District of Pennsylvania, and the United States Court of Appeals for the Third Circuit. Prior to becoming a lawyer, Mr. Lederach had extensive international travel and work experience in Europe and Africa, and achieved fluency in the French language.